Aphrodict Muira Puama Men Virility Booster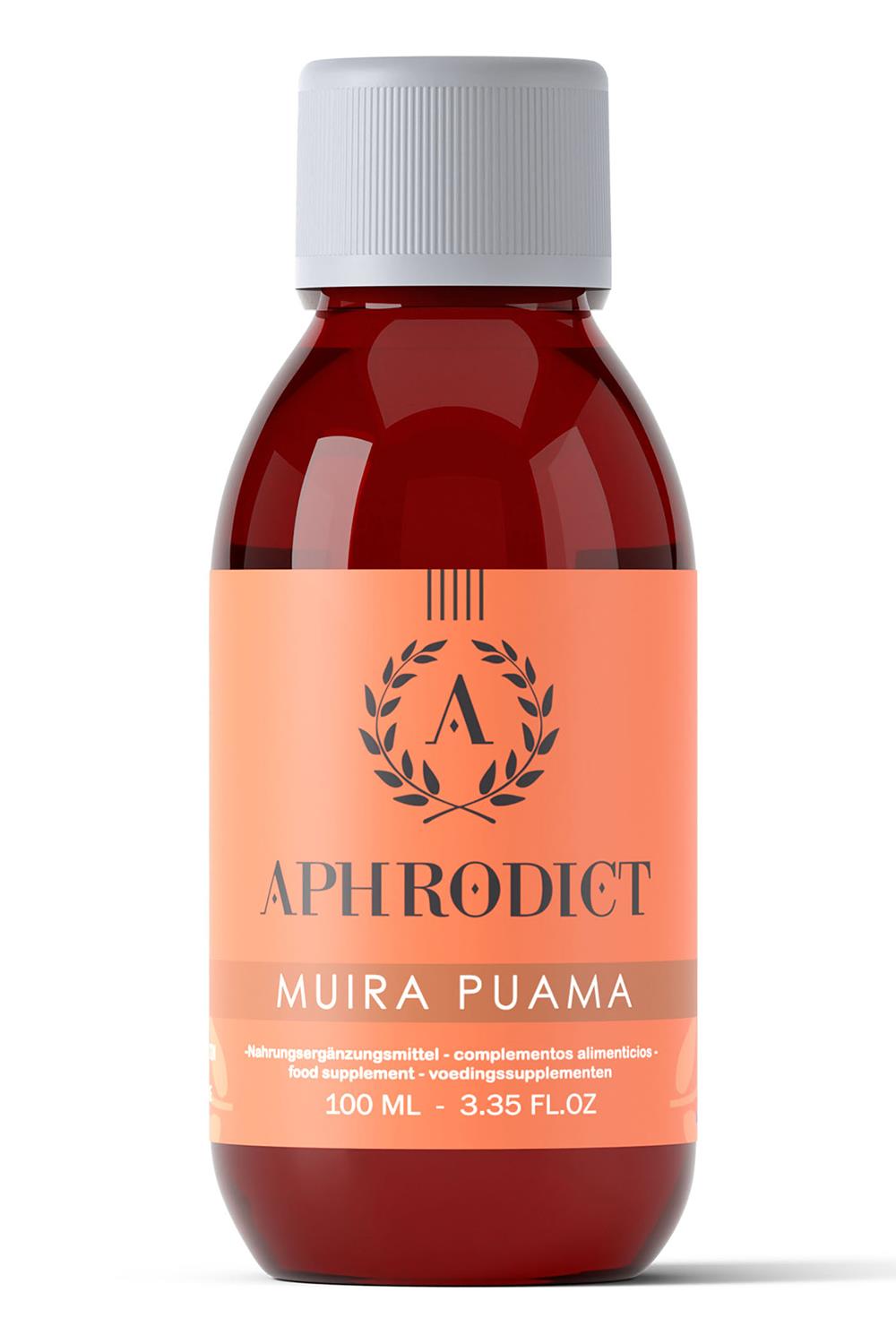 Aphrodict Muira Puama is a sexual stimulant for men made from Brazilian Muira Puama extract. This sexual stimulant is mainly composed of Muira Puama extract and ginger, ingredients with active ingredients well known for their stimulating and energizing properties. It is generally recommended for the treatment of sexual dysfunctions. Muira Puama can increase libido and erection before sexual intercourse.

It will boost your sexual performance in a few minutes, to the delight of your partner! This powerful dietary supplement will boost your sex drive and erection in no time, for more intense orgasms. Its formula based on active ingredients such as Muira Puama extract will increase your sexual performance for your greater happiness and that of your partner.


Content: 100 ml
Muira Puama:
- Helps fight against impotence
- Actively fights stress and fatigue
- Increases the secretion of testosterone
- Promotes male erection
Ginger:
- Promotes male erection
- Powerful aphrodisiac
Use: mix 1 to 2 teaspoons in any drink 10 minutes before sexual activity. Dietary supplement. To be taken as part of a diversified and balanced diet. Keep out of the reach of children. Do not exceed the maximum daily dose. Maximum daily dose: around 4 teaspoons (12 ml).
Ingredients: Aqueous extract of dried plants 74 % [from Muira Puama (Ptychopetalum Uncinatum) bark 666 mg, ginger (Zingiber Officinale) root 577 mg], bulking agent: vegetable glycerin E422, water, acidifier: Citric Acid E330, preservative: Potassium Sorbate E202, colorant: Caramel E150C.
Toysfourplay