Bondage Harness Giorgia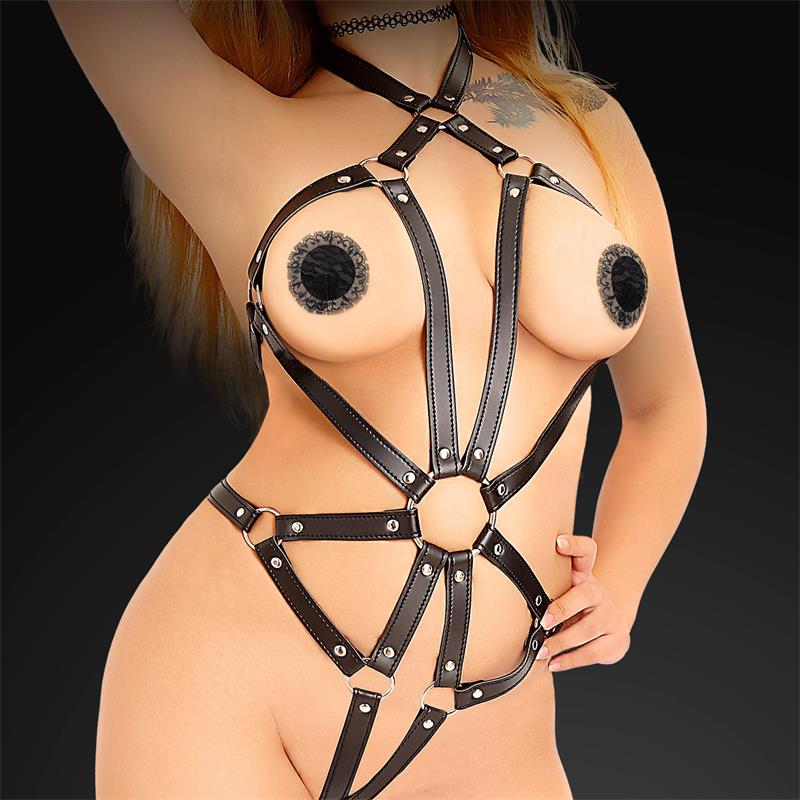 Feel attractive and powerful with this full body harness.
You will be as dominant and dynamic as you have ever wanted, turn your poor boring sex life into something to be proud of.
The Giorgia harness has a series of spider-shaped straps that are joined in the center of your waist with a large O-shaped ring.
Full body harness
Fully adjustable by buckles
Nipple shields not included