Bad Kitty Pet Play Anal Plug & Cat Ears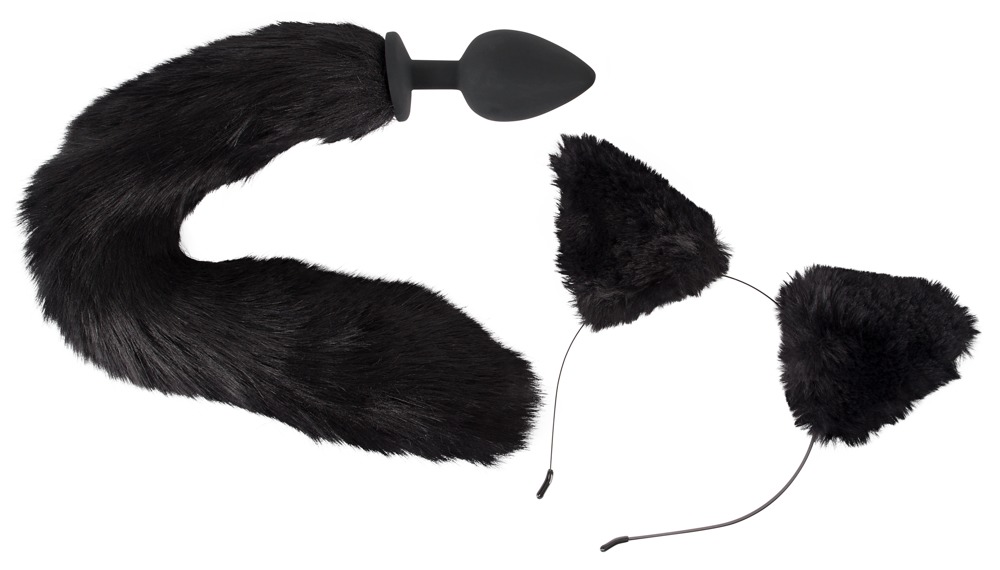 Butt plug with a cat's tail
Headband with cat's ears

It consists of a butt plug with a cat's tail and a headband with cat's ears (pink on the inside).

Butt plug 9.3 cm long, insertion depth 8.5 cm, Ø 4.1 cm; tail 37.7 cm long; cat ears 8 cm long; headband 0.4 cm wide.
Butt plug: silicone with a PU coating; tail: 70% polyacrylic, 30% polyester; ears: 100% polyester; headband: metal.