Noir Handmade Mini Dress with Lacing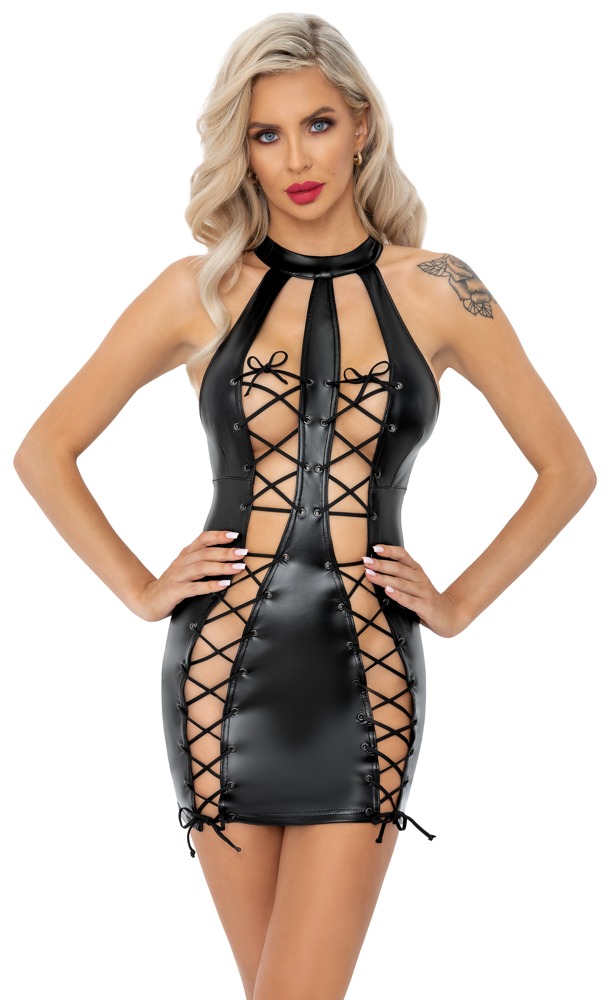 Short dress in a powerwetlook
Adjustable lacing at the open front
Full-length 2-way zip at the back
Close-fitting cut
High stretchy & soft for a comfortable fit
Exciting laced powerwetlook!

Highly stretchy, short dress from Noir in a classy, black powerwetlook. In a close-fitting cut with open lacing in the front that can be adjusted for a perfect fit. The back has a full-length 2-way zip that can be opened from the top and bottom.

Material: 76% polyester, 24% spandex, polymer coating.