T Booster Professional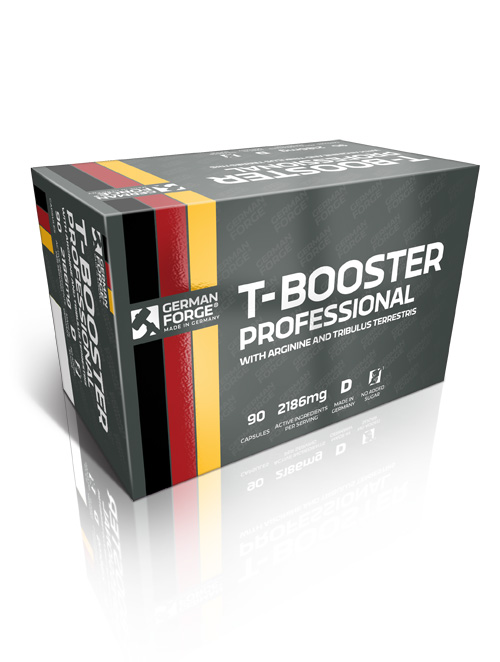 ✔️Optimal concentration
✔️540 mg Tribulus Terrestris extract in each serving
✔️Enhanced with vitamin B6 and magnesium
✔️24.9 mg of zinc per serving
✔️Zinc helps maintain normal testosterone levels in the body
The male sex hormone testosterone is responsible for many elementary tasks in the human organism. Outside the most important function of gender differentiation, testosterone is one of the most essential hormones in the formation and the development of muscle mass.
From the age of 25 on, the production of the male sexual hormone decreases slowly but continuously by about 1.2 percentage points each year, making a long-term deficiency possible. Through special active ingredients this decrease can be countered. Also the regular practice of competitive sports with heavy weights can increase the production of testosterone in the blood of men and women by up to 25%.
Use 3 capsules daily. Do not use more than the daily amount. Keep out of reach of small children. Protect from heat, moisture and direct sunlight. Vitamin B6 promotes normal energy metabolism. Vitamin B6 and magnesium help reduce fatigue in the body. Zinc (zinc) helps maintain normal testosterone levels in the blood.