Le Wand Powerful Plug In Vibrating Massager Cream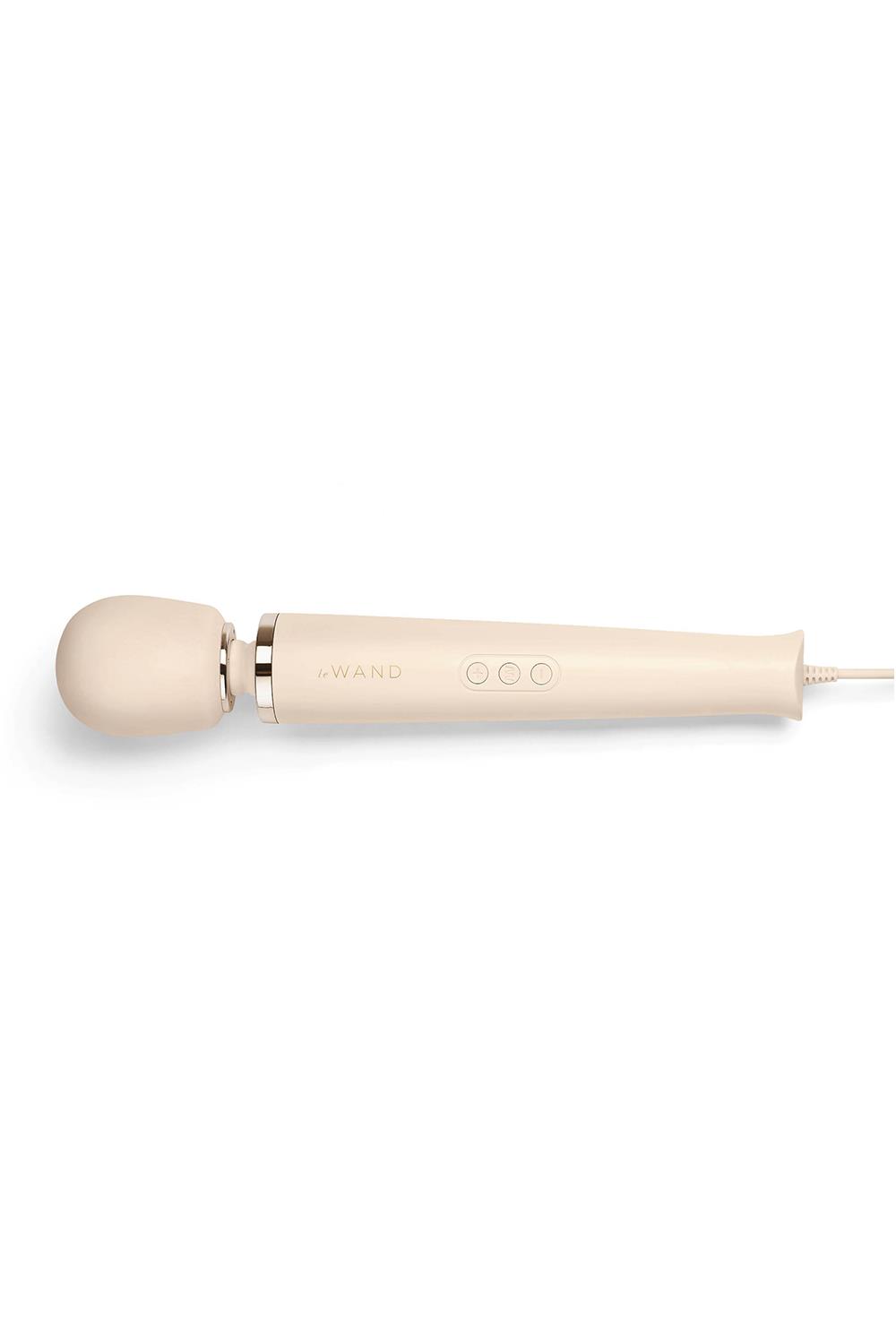 Luxury massage wand in a classic design
Mains-powered for non-stop power
Mains plug with an extra long cable
6 vibration modes in 10 intensities
Movable, soft touch massage head
Includes 4 different socket adapters
Includes a storage bag

Mains-powered luxury massage wand Powerful Plug-In Vibrating Massager from Le Wand for intense massaging pleasure with non-stop power. 6 vibration modes in 10 intensities make individual massaging pleasure possible and can be controlled easily on the handle with the 3-button controls.

The classic ergonomic wand design with long handle and movable massage head reaches all parts of the body and all pleasure spots easily to massage and stimulate them with vibrations. The velvety smooth soft touch texture feels great against the skin during stimulation.

The Powerful Plug-In Vibrating Massager is powered by a mains plug with extra long cable. There are 4 different socket adapters included so the massage wand can be used all over the world (e.g. when travelling). There is also a high-quality storage bag included.

Complete length 34 cm, massage head Ø 6.2 cm. Weight 585 g.
ABS, silicone.