Karti bil-Bajd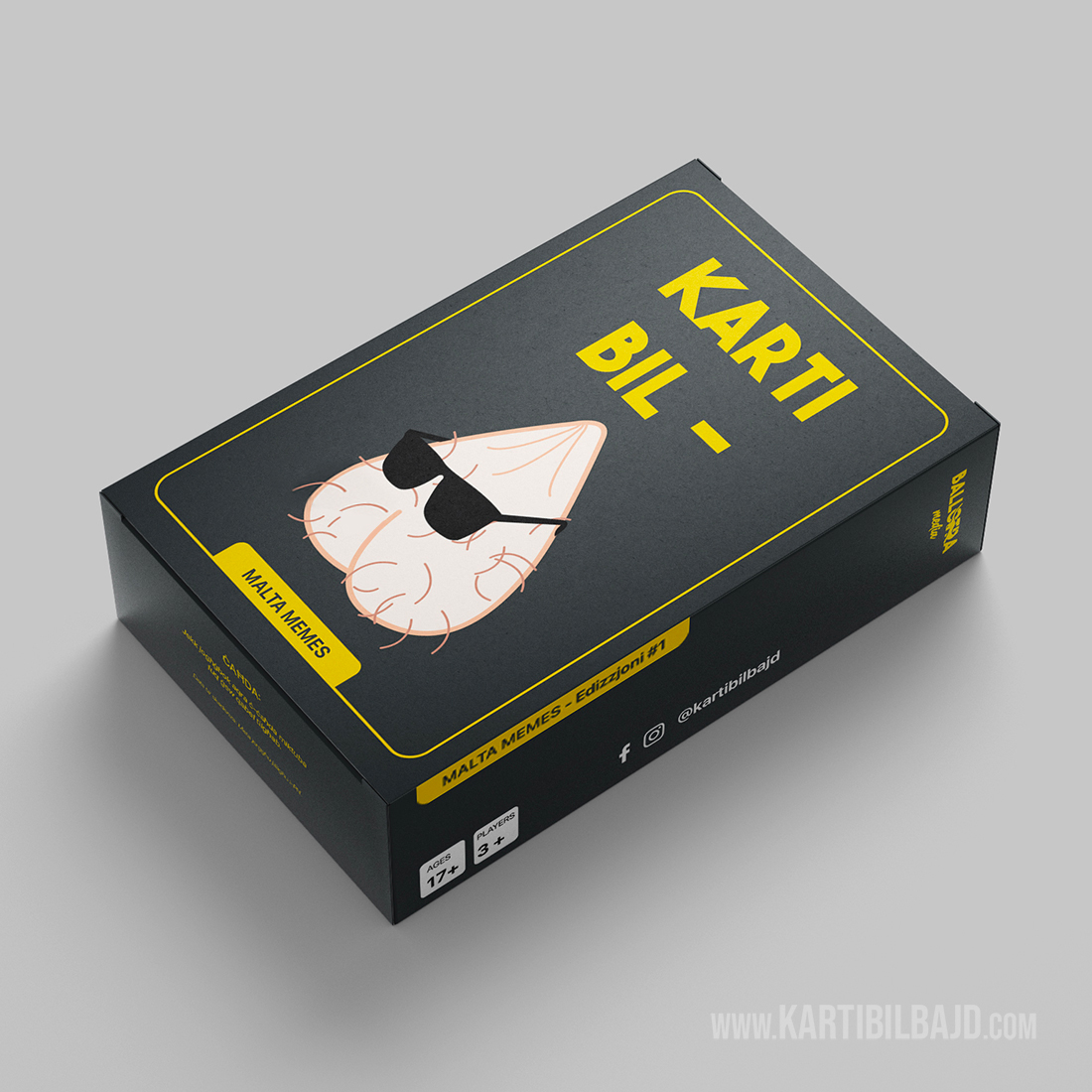 Karti bil-Bajd is an innovative card game in the Maltese language. It's a fun game for those who are open minded and don't get offended easily. With up to 200 Maltese Memes this game is interactive and innovative.
Scan the QR Codes on each card and enjoy watching the funny videos which comes up with each card.
WARNING: This game is only for people who take life with a pinch of salt.
Logħob tal-karti differenti u uniċi. Logħba tad-daħq bil-Malti għal dawk li huma bieb żobbhom. 'Il fuq minn 200 Memes Maltin minn matul is-snin.
Din hija logħba interattiva u innovattiva li tagħmel użu minn QR CODES fuq il-karti u vidjows għal esperjenza aktar immersiva. Qas fucken temmen!

TWISSIJA: Il-logħba fiha ċajt goff, umoriżmu skur u hija magħmula għal udjenza matura 18+.